Tree Pruning Company with Affordable Services
Tree pruning is periodically required to maintain the health of your trees. We offer expert and reliable residential and commercial pruning services throughout the greater Houston area. When you work with us for your tree care needs, you'll work with a tree company that is educated on the risks involved with the tree pruning process. 
When is the Best Time to Prune a Tree?
Tree pruning to remove weak, diseased, or dead limbs can be accomplished at any time during the year with little effect on the tree.
The best time to prune your trees is when they are dormant in late winter or early spring, which encourages healthy spring growth. 
How Often Should Trees be Pruned?
Every tree grows at a different rate, which means trimming time can vary a bit. Mature tall trees, such as oak trees and pine trees should be pruned every 2 to 3 years. But oak trees have unique pruning needs because they can be infected with oak wilt, a deadly disease brought on by pests that prey on fresh pruning cuts. Smaller trees should be pruned every 3 to 5 years. 
Get Your Expedited Tree Pruning Quote
How to Tell if Your Tree Requires Tree Pruning Services:
Damaged, Diseased or Dead Branches
Broken or damaged limbs invite insects and disease. Once the branches have begun to rot, they have a higher risk of falling or infecting the rest of the tree.

Once a significant amount of a tree's branches are damaged, the likelihood of survival if less than 25%. 
When wind and sun cannot pass through a tree, the canopy doesn't receive the nutrients and airflow it needs. Overtime, the weight and restrictions may cause the tree to become uprooted and fall, which will require your
trees to be removed
entirely. 
Undesirable and Broken Branches
Suckers and water sprouts steal a tree's resources and should be removed. If your branches have started to cross and damage each other, they should also be pruned. Additionally, if your tree has two branches of similar size growing up from the top of the tree, they should be removed in order to provide more stability and decrease the chances of damage during storms. 
Near Power Lines or Structures
If your tree is beginning to land onto neighboring landscape, structures
and power lines, hiring a tree pruner can eliminate the risks and liabilities that can present themselves. In some instances, the
utility company will cover the tree pruning cost
. 
With each of the above, it's important to ask what tree pruning techniques will be used as the wrong cut and tree pruning tools can be detrimental. 
Highpoint Tree Care Tree Pruning Techniques
With our comprehensive techniques, pruning shrubs and trees is done to maintain health, safety and aesthetics. We never use spikes on a live tree, rather we climb the tree with ropes and saddles. This practice allows us to move around a tree safely and not poke unnecessary holes which can expose the tree to pathogens, decay and infection.
There are many reasons for pruning, but there are two basic types of pruning cuts: heading cuts, and thinning cuts. If the tree needs height reduction, heading is performed. If we need to prune a branch back to another branch, or prune a branch collar, thinning is performed. Our team of skilled arborists will consult with you and provide the best course of action.
Palm pruning is usually conducted at least biannually. Fruit trees, such as coconuts may be pruned as often as every 3 to 4 months to minimize the risk of injury or damage from the heavy fruit, and promote production. Great care should be taken to avoid any damage to the terminal bud or trunk when removing fronds.
How Much Does Pruning Trees Cost?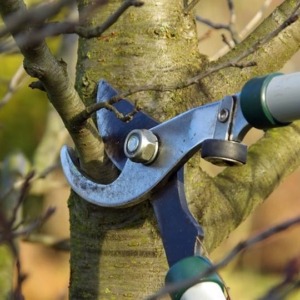 As much as we would love to give you an exact figure, there are so many variables to calculating the cost to trim and pruning a tree. Generally speaking, you can expect to pay anywhere from. What separates us from other tree pruning and tree trimming companies is our commitment to customer satisfaction. 
When you first contact Highpoint Tree Care, you won't be greeted by an answering service or administrative professional. You will speak with the owner, John. His involvement from the very beginning ensures you receive the best cost for tree trimming and pruning services. He's also able to offer package deals and discounts that can save you money. 
Our process and approach has made us a go-to company for tree pruning and has earned us our high-ratings for customer satisfaction. If you require tree pruning in The Woodlands, Kingwood, Spring, Cypress, Kingwood, Tomball or any of the other greater Houston areas, contact us for a free estimate.
John came out and bid the job the same day. The crew showed up on time and was great. Friendly, fast, and efficient. Cleaned everything up. Super nice guys.
John and his crew did an excellent job with many lower limbs, some very high limbs as well as a couple of big trees. There was no damage to any structure or surrounding trees and haul off and clean up was excellent. I would definitely recommend.
What Makes Us Different From Other Tree Pruning Companies?