Tree Pruning Service in Cypress Texas
Most people tend to think of tree pruning services in Cypress TX as something that needs to take place when landscape aesthetics are at stake, or if branches are obstructing views.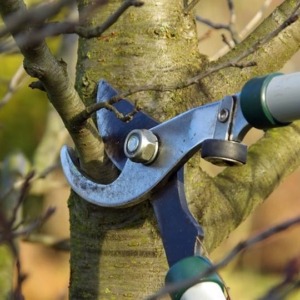 This line of thinking results in many homeowners taking a hedge trimmer to the outermost tips of branches in their yards to create a desired shape or a uniform height. While this method can be applied to certain bushes and shrubs, it can be detrimental to others and lead to an unsightly end result.
Instead of immersing yourself with the ins and outs of how to trim trees yourself, or how to prune tree branches yourself; turn to the tree care industry professionals arborists at Highpoint Tree Care. 
When you are  conducting your search to hire a tree company, it's important to get details on how the company will approach the project. What tree pruning tools will be used (pole pruner, pole saw and tree pruner, etc)? What methods (scaffolding branches, branch collar cut, etc.) 
The wrong approach can change the growth of a tree. We offer a structured, comprehensive, and detail-oriented approach to your tree service needs and provide affordable tree pruning costs and free estimates. We consult with you before and during the process to ensure your objectives are met. 
Common goals from homeowners and commercial property owners include:
Refining the aesthetics of your home or commercial property through routine tree pruning and

tree trimming services

as well as

tree removal

for complex and hazardous situations.  

Routine

Cypress TX tree cutting

and tree pruning services to maintain health and longevity and prevent potential tree disease or branch failure.

Reducing shade to underlying plants and grass.

Influencing fruit productions by pruning fruit trees.
Types of Tree Pruning
As mentioned above, there are different approaches and types of tree pruning. Each really depends on the desired look, overall structure/age/condition of the tree, as well as other factors like the ability of air to flow-through. 
Tree Pruning for Canopy Reduction
Canopy or crown reduction will reduce the size of your tree by cutting carefully chosen limbs back to viable places within the tree. Each tree species (oak trees, cypress trees, etc) and tree type (apple trees, peach trees, etc,) has a limit to how much reduction can safely be performed. Our isa certified arborists will work carefully to maintain the structural integrity and natural form of your tree/s.
Tree Pruning for Deadwood Removal
As your trees and shrubs grow and branch out, smaller interior branches receive less sunlight and sap, which results in deadwood. Our professional tree pruning services in Cypress TX alleviate common threats at a fraction of the price you'd expect to pay for this service. 
Tree Pruning for Crown Thinning/Cleaning
Crown thinning and cleaning is the selective removal of branches to increase light reach and air movement throughout the crown. 
It also improves the structure and overall health of the tree by providing each limb with an even distribution of branches to maintain. Our tree thinning services provide you with quality services and competitive costs. 
Structural Tree Pruning 
If you're wondering how to prune a tree to keep it small, this service benefits you. We will work  to remove growth defects in branches, space branches appropriately and shape your tree accordingly while reducing the likelihood of splitting. 
Utility Company/Clearance Pruning
If your trees have started yo overhang onto the street, you may be facing potential violations. Severe hazards can increase the cost of tree trimming services. Depending on your municipality, usually pruning for main utility poles is taken care of by the city itself.
However, in some areas the responsibility of tree trimming and tree pruning a main power line area falls onto the homeowner. In this situation, hiring a tree trimming company is a big help and will alleviate the headache of DIY work. 
If you require any of the services outlined above, Cypress lot clearing services or additional tree care services, count on Highpoint Tree Care for quality work and great prices. 
In addition to servicing Cypress, TX we also service the Greater Houston areas of Kingwood, The Woodlands, Humble, Atascocita, Spring, Tomball, Cypress, Conroe, New Caney, Huffman, Bellaire, League City, Pearland, Clear Lake, West University Place, Jersey Village, The Heights, River Oaks, Memorial and surrounding communities.
More Services
&

Project Photos